SSE Care Solutions Inc. is a supreme quality surgical mask manufacturer located in Markham, Ontario. We are currently supplying our 100% Ontario, Canadian made surgical masks to front-line workers, medical clinics, dental clinics, healthcare providers, and local businesses. SSE Care Solutions Inc. holds a MDEL manufacturer license. Our surgical masks are manufactured inside our certified ISO Class 8 clean room holding a high standard in cleanliness assurance. To ensure quality and regulatory compliance, our masks meet ASTM F2100-19 requirements. Our products were tested by Nelson Lab in the USA, an industry-leading global provider of laboratory testing and expert advisory services.
Our MDEL License Number : 13014
SSE Care Solutions Inc. is committed to support Canadians with 100% Canadian surgical masks.  We pride ourselves in our high manufacturing standards.  Not only do our surgical masks (meets ASTM F2100-19 requirement) offer superior protection, it also offers superb comfortability.  Standing behind our highest standard, all our products pass multiple stages of quality inspection processes to ensure the integrity of the protection you can count on.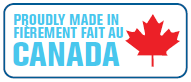 SSE Care Solutions Inc is a proud Organizational Member of ASTM International.  We proudly support the ASTM International consensus process through the designated ASTM International technical committees.

We are also part of the Ontario Made program, with high quality Ontario made products supporting Canadians.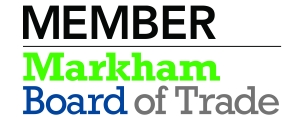 We are proud to be part of the Markham Board of Trade, supporting the Markham community.
Our manufacturing facility features an ISO Class-8 clean room specially constructed for our mask production line. It is made up of environmentally controlled enclosed spaces where the concentration of airborne particles (contaminants) is kept within specified limits.  As our face masks are 100% manufactured in Canada, we thrive to ensure all products are meeting the highest standards for quality and cleanliness.
Clean room specification:
CLASS
Number of Particles per Cubic Meter by Micrometer Size
0.1 micron
0.2 micron
0.3 micron
0.5 micron
1 micron
5 microns
ISO 8
3,520,000
832,000
29,300